Yorkshire for Europe have booked a coach to Westminster for next Monday, Oct 7th – to show our unequivocal support for the courageous MPs working for our best interests.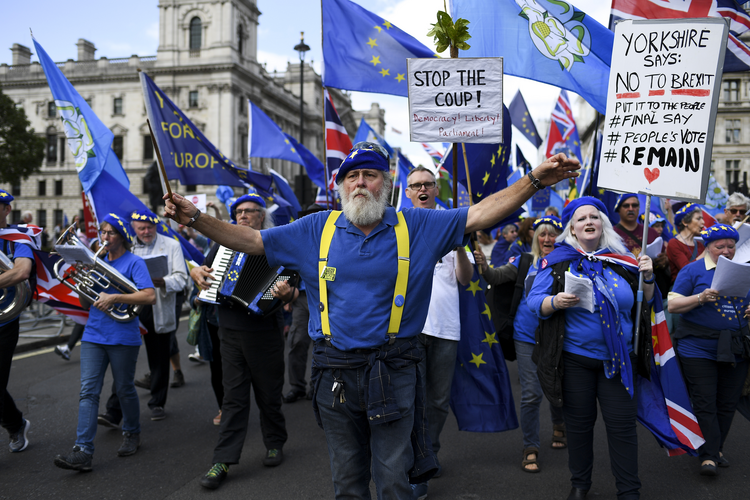 Our unscrupulous, self-serving PM and his cabal of extreme ideologues are prepared to sacrifice everything for their calamitous No Deal Brexit with no mandate to do so … and Parliament is all that's standing in their way. After the momentous events of the past week, it's vital that we show solidarity with our democratically-elected representatives … voted in by 32.3 million people!
Book coach ticket for Westminster rally
As has been well documented, many MPs – including several from our region – have been threatened with death or violence by fanatical brexiteers. The inflammatory language used by the PM and his friends in the media can only make matters worse.
Yet this has not deterred those MPs working to avert the disaster of a cliff edge Brexit. They are portrayed as the enemies of the people but they are our friends and they deserve our support! Next Monday, October 7th – a week earlier than originally planned – supporters from across Yorkshire and Nottinghamshire will be travelling with the famous Yorkshire Remain Voice Choir, which attracted media coverage across the UK and around the world on our last trip several weeks ago.
Come and join us outside Parliament, support our MPs – and remind the world's media that Yorkshire does not want a catastrophic No Deal Brexit … or any other sort of Brexit!
Tickets are just £25 rtn – and we're picking up in Boroughbridge and Wetherby, as well as West and South Yorkshire. Find out more and book your tickets here